Eco-friendly fire
suppressant technology
How it Works
Our fire suppression units are based on the environmentally friendly SFE Powdered Aerosol technology, also known as EMAA (Encapsulated Micron Aerosol Agents), designed for total flood fire suppressant applications. The technology is based on the chemical reaction of solid energetic materials that generate, via the combustion process, large amounts of highly efficient, cost effective, powdered aerosol.
The extinguishing powdered aerosol is created by a chemical reaction that takes place in a non-pressurized container, delivering dry powder small particles (1-5 microns) floating in inert gases that react chemically and physically to extinguish the fire within seconds.
GREENPORT
PORTABLE FIRE
SUPPRESSION TOOL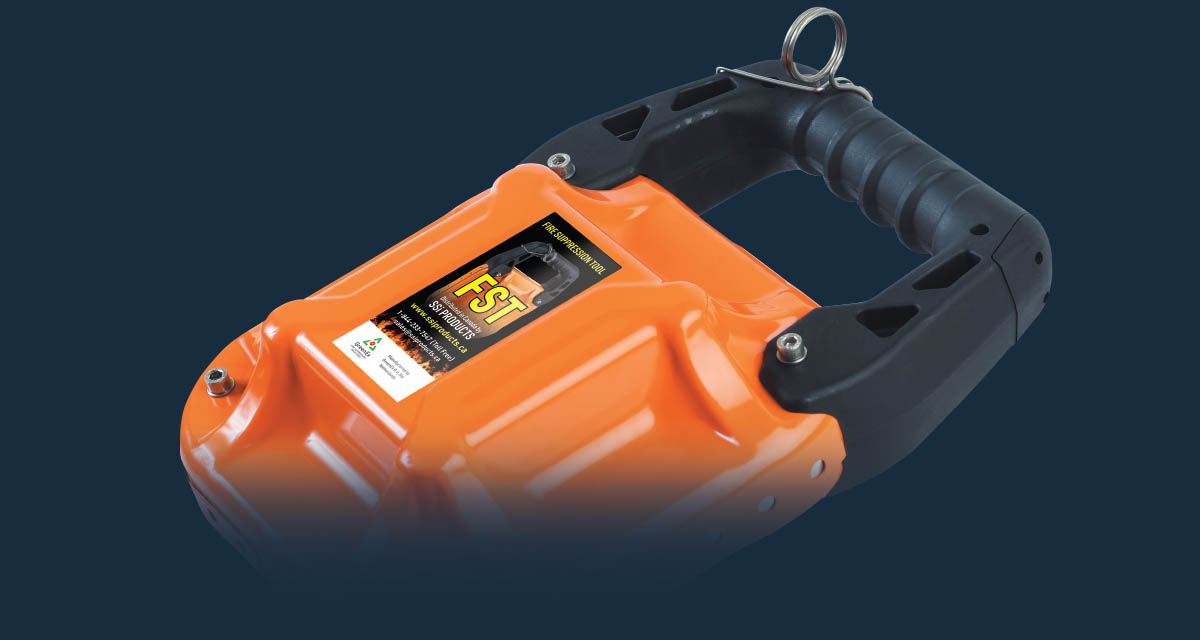 The GreenPort Portable Fire Suppressant Tool (FST) is used by fire fighters, police, armed forces personnel and first responders as a highly effective suppression tool against early stage and fully developed fires. The GreenPort FST is non-pressurized and is deployed manually by pulling a pin which sets off an electronic ignition system.
After triggering the GreenPort generator, an aerosol mist is generated, which expands volumetrically, flooding the space and suppressing the flames within seconds. The GreenPort FST is designed for use on class A, B, C and F (K) fires.
Application
The GreenPort FST is endorsed for firefighting in buildings and other structures. It can be used in early stage fire but will give its best value when used in a fully developed fire.
Safety
The GreenPort FST is capable of preventing a flash-over and a back-draft. It will give double protection for fire fighters by lowering the temperature to below the self-ignition temperature of the fire gases.
Features
Zero flame or sparks emissions
No oxygen depletion
Electronic ignition – no pyrotechnic igniter
15-year shelf life
Exchangeable battery
EPA SNAP certified (Aerosol A SFE)
Non-toxic
Non-corrosive
Non-conductive
GREENSOL
STATIONARY FIRE
SUPPRESSION TOOL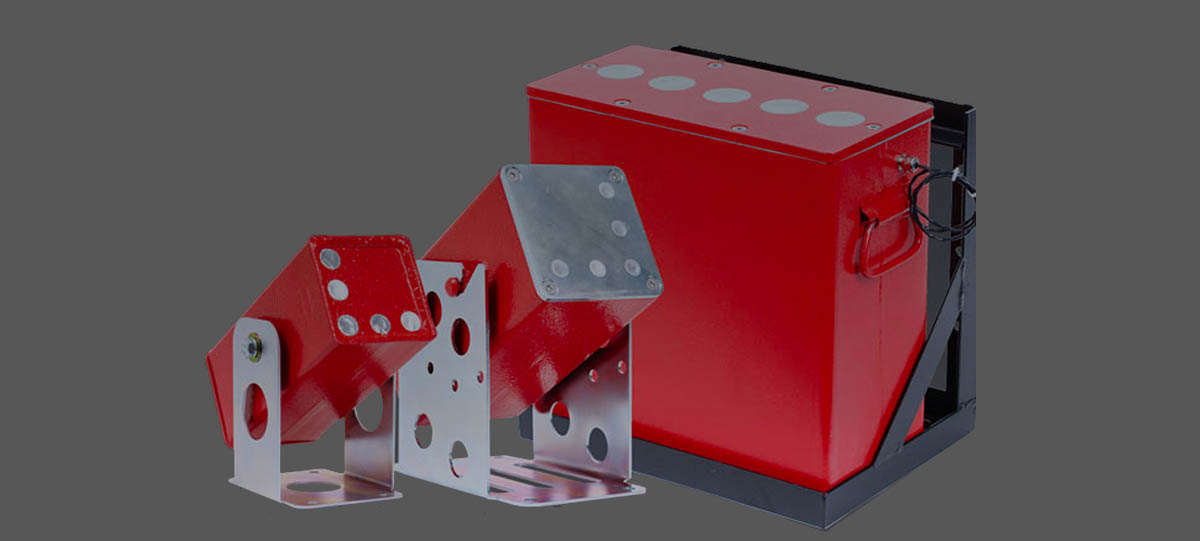 GreenSol Aerosol is a unique and extremely effective suppression agent for use in any indoor building area that requires secure fire protection. The GreenSol suppression technology is based on the chemical reaction of solid energetic materials that generate large amounts of highly efficient, cost effective, non-toxic powdered aerosol that extinguishes fire in seconds.
Applications
The Greensol Aerosol product comes in a wide range of user-friendly self-contained modules to address commercial, industrial and military market needs. Our smallest generator is designed to protect small enclosures up to 0.2 cubic meters in size, while our largest unit can protect a room up to 50 cubic meters. Common uses are areas such as electrical rooms, control rooms, engine and compressors rooms, flammable liquids and gases storage areas, paint lockers, marine applications, server rooms, telecommunications facilities and archives.
Features
Powdered Aerosol Halon replacement
Ecologically safe and environmentally friendly
Highly efficient – 100gr/m3
Easy to install and maintain
Small-Safe-Simple
No significant pressure build-up
Cost effective
No piping or nozzles required
Low toxicity
Approved by EPA for SNAP listing
For A-B-C-E Class total flooding
FIREPASS
OXYGEN REDUCTION
FIRE PREVENTION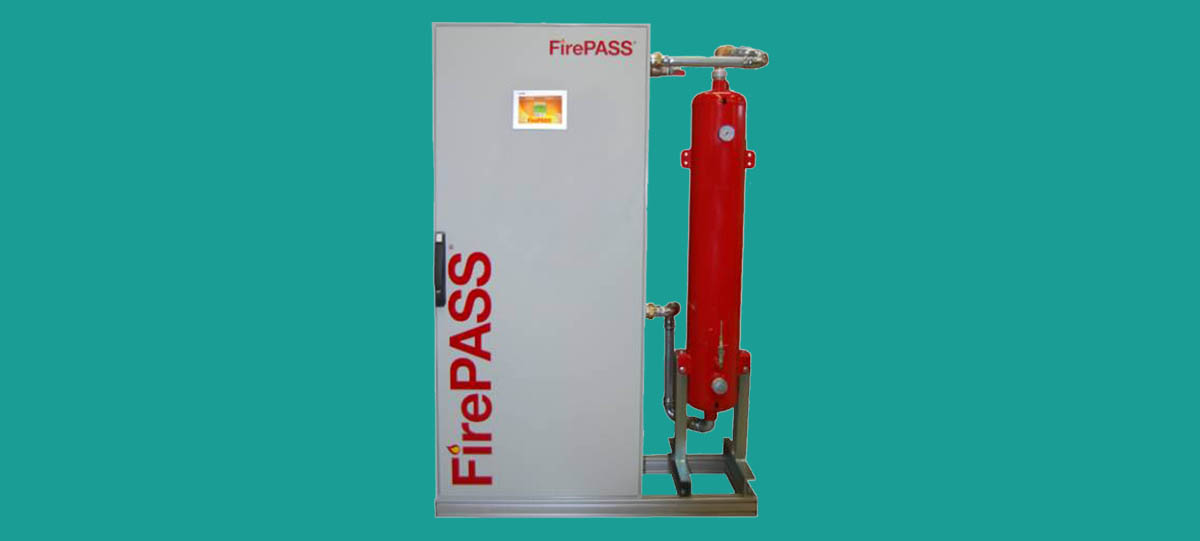 FirePass Oxygen Reduction Fire Prevention is a revolutionary technology that is designed to prevent fire by reducing and maintaining oxygen at non-combustible levels.
FirePass has the unique ability to create an environment of breathable, controlled oxygen-reduced air that prevents fire ignition. By preventing a fire pro-actively, FirePass eliminates damage and business interruption that occurs when suppressing a fire after it has already started.
The system consists of a hypoxic air membrane generator and a distribution system which is built into standing metal cabinets; one separate hypoxic air buffer vessel, separate compressors mounted on compressed air buffer vessels plus a separate refrigerant air dryer and one separate condensate cleaner. The control unit monitors the effective O2-level in the protected areas. The system produced hypoxic air with never less that 10% O2.
Application
FirePass can fit any application ranging from self-contained units for smaller volumes, to vast systems for large buildings, protecting single or multiple rooms and compartments. It can be used as an alternative, but also as a complementary or supplementary option that enhances conventional fire-safety without interfering with performance.
Features
Provides a safe and breathable oxygen environment
Patented and proven technology
Very small footprintVery small footprint
Plug and use
Multiple hazards can be protected with just one system
Generators require very little maintenance – a cycle of 6 months is typical
No nitrogen injection, so safer than other systems
No extensive piping
No expensive refilling
No false discharge and no discharge failures
Easily installed into existing premises as well as in newly built spaces